There are times in life when we may find ourselves wondering how we could have been hurt so badly when we did nothing to deserve it. Or we might be trying to remember just how we could have gone so far and now find ourselves trapped by some secret sin that seems to haunt us night and day. Feelings of unworthiness weigh down our thoughts, and we begin to believe the lie that God could never love or forgive "someone like me".

While it's true that life can deal many blows, God's Word clearly tells us that what Satan means for evil, God means for good. Scripture also reminds us that in all things God works together for the good of those who love the Lord, who are called according to his purpose.

As hard as it may be to fathom, all things means both the good and bad. It's not so difficult to appreciate the work God is doing through the good things that happen to us, but when our life seems to get off course or bad things happen through no fault of our own, it hurts!

Rape, molestation, divorce, death, addictions and emotional struggles have consequences and lasting effects if not dealt with properly. At North Texas Counseling, there is hope!

We will help you to get on track, being clear-minded and self-controlled. Prayer and scripture are vital for help, as well as guidance out of the blurred vision of our past or current struggles. Godly counsel will provide assurance that you are correctly handling your situation. Together with God's help, we will take a look at your situation and spend time giving you the tools to help you grow and mature. These tools will consist of new ways of thinking, giving you a new vision on life with a fresh perspective on scripture and prayer.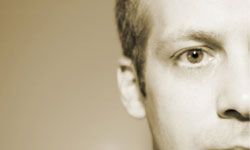 What to Expect
When you come to North Texas Counseling, you will discover a caring atmosphere that will allow you to openly process your feelings and problems freely without condemnation. You will receive sound Biblical advice. You may laugh, cry, or just leave with some things to think over until the next session. At times, there will even be homework assignments!


You can expect that you will receive prayer while being challenged and cared for as a close friend.

As iron sharpens iron, so one man sharpens another.
Proverbs 27:17


My personal goal for you through your counseling is that you will learn how to view and deal effectively with your current or past struggles. During our time together you will be encouraged, your faith will grow, and you will be blessed by God as you open your heart to His teaching.
I look forward to meeting you. If you have any further questions or concerns please contact me.