Blended Families
Blended families are the result of a divorce and remarriage to someone who is already a parent from the first marriage. Often times, the formation of blended families through remarriage can potentially result in frustration, disappointment, and despair during a time in which their was a high expectation of happiness. This can be a particulary confusing and seemingly hopeless situation since it involves many personalities, and children, in particular.

At North Texas Counseling you will receive counsel in raising a successful blended family. We identify possible sources of the problems you may be experiencing and provide some redirection that will move the family toward growth and peace. The parents will learn how to effectively deal with each other and the children. If necessary, the children will learn how to view each parent and deal with their own concerns and fears in a way that will put them at ease in their new, unfamiliar surroundings.
Family Conflicts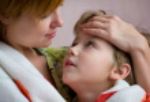 Other possible problems associated with families are mutli-generational conflicts that can have long-lasting harmful effects on a family. It is vital to deal with these issues so that the conflict will not result in any bitterness or unforgiveness that can destroy the blessing of close family ties that last a lifetime.

In-Laws
Another popular problem which has the potential to attack a family can develop with the in-law relationship. This is a problem that can require counseling to foster honest communication among all parties involved. Each individual usually has some form of involvement in the problem and needs to learn not only a new approach to the relationship, but also how to deal with the potential impact on the marriage relationship. This can be one of the most frustrating and nagging problems that a marriage can experience. Fortunately, we have experience in this area at North Texas Counseling and know that there is help and hope.


Children's Behavior
Many parents have concerns about their children's behavior, wondering why a child may be acting out. At North Texas Counseling, we know how to relate to children and provide direction that will make life easier at home.